Winter community safety reminders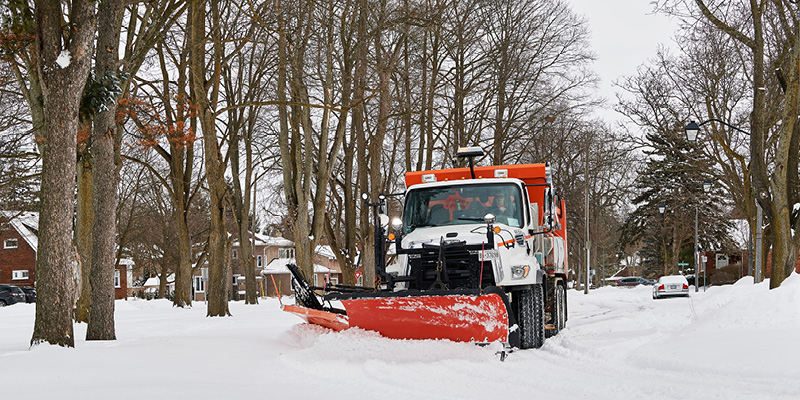 BRANTFORD, ON – With more snow in the forecast today, residents are asked to stay mindful of the following suggestions in order to help keep our community safe.
How residents can help during a winter weather event
There are many ways you can help to keep travel as safe as possible:
If you need to be on the roads, please give snowplows plenty of space to do their job
Whenever possible, refrain from parking on streets during a winter storm event
Pile all snow from your driveway and sidewalks on your property (not on the road)
Clear snow from the sidewalk in front of and beside your property as soon as you can (within 24 hours) after a storm event and apply sand or salt when icy as required
Keep fire hydrants clear and accessible in case of a fire emergency
On your garbage day, please ensure your garbage and recycling containers do not interfere with snow removal
Reminders for safe winter driving
Winter weather can be unpredictable but extra caution can help you stay safe. The following tips will help you maintain control of your vehicle during the winter:
Plan extra time for travel and reduce speed in poor weather conditions.
The law requires motorists to clear snow and ice off their vehicle including the rooftop, hood and trunk.
Avoid any sudden maneuvers to help you stay in control of your vehicle at all times and increase the distance between you and other vehicles so you have more time to react and stop.
Winter tires can provide 30 to 40 percent shorter stopping distance compared to all-season tires.
Bridges freeze first – watch out for black ice.
Avoid using cruise control on wet, snowy or icy roads as it can reduce your reaction time and vehicle control.
Learn more about snow clearing operations at brantford.ca/Plowing
The City of Brantford Newsroom
Subscribe to News Alerts | City of Brantford Website | Privacy Policy
© City of Brantford, 58 Dalhousie Street, Brantford
Subscribe to this Page