Youth-led Project to Support Young Parents gets Provincial Recognition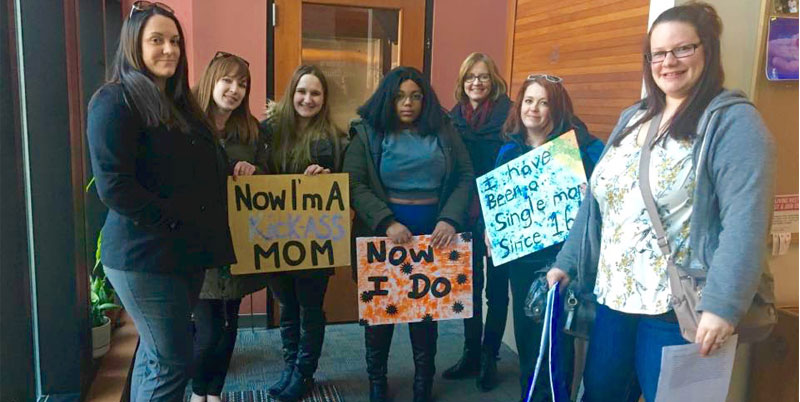 BRANTFORD, ON – Parker's Project is a youth led program that supports pregnant and parenting youth. Since 2017 the youth group has launched a number of projects to support young parents including a Post-Partum Mood Disorder awareness campaign, an information resource for new parents, and a Parent to Parent Mentorship program. Parker's Project is unique – while most youth programs are designed and delivered by community organizations, these programs are guided by youth themselves, with support from fifteen local youth serving agencies. Youth leaders identify their own priorities and plans for action, while partner agencies provide support through mentorship, subject matter expertise, data sharing, engagement strategies, and knowledge of local programing.
"Working with our community partners has been such an awesome experience. Their help has been instrumental to complete all 3 projects and we are so grateful for them", said Kayla, Parker's Project Youth Leader.
The program will be formally acknowledged at tonight's Brantford City Council meeting as a result of being honoured with the 2019 Local Champions Award by the Ontario Municipal Social Service Association (OMSSA) in recognition of the unique partnership between the Parker's Project youth, City of Brantford, and community agencies, to develop innovation approaches to supporting the community.
2019 marks the third consecutive year that the City of Brantford has received the Local Champions Award. In 2017 OMSSA recognized the City for its partnership with the Grand Erie District School Board to develop the 'Major B' Hub, and again in 2018 for the City's partnership with Laurier Brantford to develop the Community Changemakers Program.
"Supporting youth leadership remains a priority for the City of Brantford, as highlighted in the City's Youth Service Strategy", said Brad Smith, Community Development Coordinator with the City. "We take great pride in working collaboratively with our community partners to support this special group of dedicated youth leaders who are making a meaningful difference in our community."
RELATED LINKS
Parker's Project Website
City Youth Services Strategy
-30-
Media Contact:
Maria Visocchi Director, Communications and Community Engagement
City of Brantford | Office: 519.759.4150 Ext. 5754 | mvisocchi@brantford.ca
Subscribe to this Page