Brantford Transit schedule changes update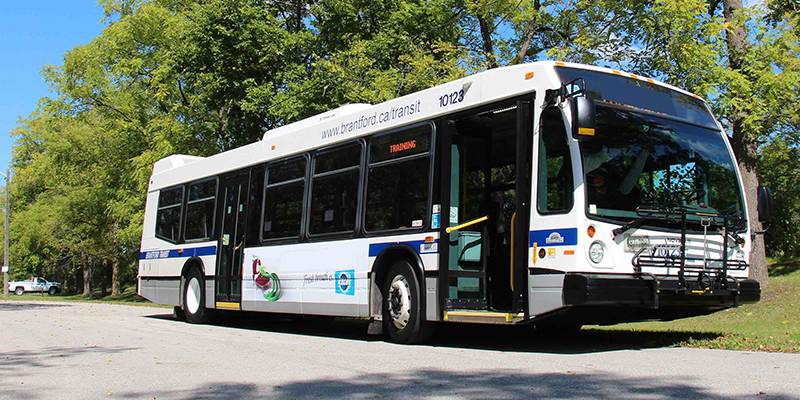 BRANTFORD, ON – The following update is in response to questions and concerns regarding Brantford Transit's temporary modified schedule to address labour shortages. During peak morning hours between 6 a.m. to 9 a.m., 30-minute service will continue. Starting June 27, in order to optimize the network connectivity at the terminal resulting from the modified schedule, the North West Industrial area, will run hourly service on this route from 9:30 a.m. to 2:30 p.m. with the 4C route leaving the terminal on the half hour to provide flexibility to users. Brantford Lift and Sunday service remain unchanged. The temporary change only affects service from 9 a.m. to 9 p.m. from Monday to Saturday, where hourly service will be offered. There is no change to regular routes, meaning once a rider boards the bus, their ride will be the usual length of time. To those that require assistance planning their trip in Brantford can contact Brantford Transit at 519-753-3847 or by email at transit@brantford.ca.
This temporary change to the schedule allows Brantford Transit to provide reliable service to riders so routes do not have to be unexpectedly cancelled due to staffing shortages. If staffing levels are increased, Brantford Transit will return to the regular schedule as soon as possible.
Branford Lift extends service to seniors
Starting, Monday June 27, Brantford Lift will temporarily extend their service to include those 55 years of age and older from 9 a.m. to 9 p.m., Monday to Saturday, without requiring an application. This extension of service will be offered until early September or until the staffing levels at Brantford Transit can be increased. Learn more about booking a ride with Brantford Lift at www.brantfordlift.ca or by calling 519-752-4444.
As part of this temporary extension of service, the following regulations apply:
Brantford Lift is available for those 55 years of age and older attending medical appointments and is based on availability.
Brantford Lift will only pick up and drop off from regular bus stops and will only be available when Brantford Transit is not available
Brantford Lift service must be pre-booked (last-minute bookings cannot be accommodated)
Riders must complete a COVID-19 self-assessment
Masks are highly recommended, to ensure the health and well-being of registered Brantford Lift clients
Seat belts must be worn at all times.
Regular fares apply
If you have any questions regarding use of the service, please contact Brantford Lift 519-752-4444
We're here to help
The City recognizes that this service change is disruptive to many Brantford Transit riders and we sincerely appreciate the public's patience and understanding while we work diligently to increase staffing levels. While the schedule change is not anticipated to affect a rider's ability to use a transfer within an hour, we are temporarily increasing the transfer time to 2 hours. To find the most up-to-date Brantford Transit schedules, please visit www.Brantford.ca/Transit. Those that require assistance planning their trip in Brantford can contact Brantford Transit at 519-753-3847 or by email at transit@brantford.ca.
Brantford Transit Recruitment
Interested Brantford Transit Driver candidates with a valid "G" Ontario Driver's Licence in good standing are encouraged to learn more about the position and application process at www.Brantford.ca/Careers. Brantford Transit is currently recruiting for 8 of positions who begin work as casual part-time employees who typically become full-time in six to 18 months.
-30-
The City of Brantford Newsroom
Subscribe to News Alerts | City of Brantford Website | Privacy Policy
© City of Brantford, 58 Dalhousie Street, Brantford
Subscribe to this Page