City gradually begins to reopen public spaces while extending COVID-19 financial relief measures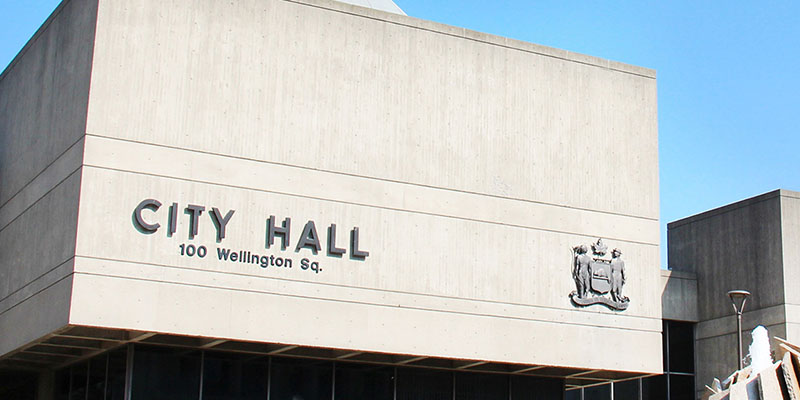 In line with recent provincial announcements that enable reopening some restrictions in parks and trails in a gradual and measured manner, Arrowdale Municipal Golf Course, Dufferin Park tennis courts and Lions Park tennis courts are now open.
Northridge Municipal Golf Course will open for the 2020 Golf Season on Friday, May 29 at 7:00 a.m. Tee times for both courses can be booked online at brantford.ca/Golf. Non-members are asked to call the respective course Pro Shop to book tee times and secure bookings with a credit card.
Dogford Dog Park will open May 30, 2020, and the Rotary Bike Park will be open to the public on June 1, 2020. Hours of operation will be posted at each respective location.
While parking lots and benches are now open for public use while physical distancing, to continue to protect public safety, and consistent with the provincial extension of Emergency Orders, use of the following amenities located in any municipal park or on property owned or operated by the City remains strictly prohibited at this time.
Public Spaces and Amenities that remain closed
Playground equipment
Picnic tables
Park Shelters
Exercise equipment
Skateparks
Sports fields
All City-owned Community Centres and facilities, including the Wayne Gretzky Sports Centre, the Beckett Adult Leisure Centre, Bell Homestead, Doug Snooks Community Centre, Lions Park Arena, the Civic Centre, Woodman Community Centre, T.B. Costain, as well as the City's two skateparks at Brant's Crossing and Jaycee Park remain closed until further notice.
The public is also reminded that ATVs, e-bikes and motorized bikes are not permitted on trails. Motorized wheelchairs and scooters used for accessibility are allowed. Bicycles and leashed dogs are also permitted. All trail users must keep a physical distance of at least 2 metres (6 feet) from others and are asked not to congregate while using trails.
Financial relief extended to September 30, 2020
City Council has extended financial relief measures until September 30, 2020. The following measures have been put in place to assist property owners who are experiencing financial difficulties due to the COVID-19 pandemic:
Penalty & Interest on 2020 unpaid taxes only will not be charged up to and including September 30, 2020. Tax arrears related to 2019 and prior years will still be charged 1.25% interest monthly.
Post-dated cheques on file for property taxes will still be deposited unless the property owner contacts the Property Tax Office to request the cheques be held for future deposit or returned.
The final 2020 property tax due dates are June 26 and September 9 and we encourage property owners who are able to pay their taxes to do so by these dates.
12-month Pre-authorized Payment Plans (PAP) and Due Date Payment Plans will proceed as scheduled but property owners can contact the Property Tax Office to suspend the plan for their accounts until further notice without penalty. Property owners choosing to suspend their PAP plans must notify the Property Tax Office in writing at least 7 days prior to the scheduled withdrawal of funds from their account.
Late payment charges will not be charged on water/wastewater utility accounts in arrears up to and including September 30, 2020.
The $40 Non-sufficient funds (NSF) fee for returned cheques will not be charged up to and including September 30, 2020.
The Property Tax Office can be contacted by phone at 519-759-4150 or by email at tax.info@brantford.ca. Water account holders can contact Customer Service Utilities at 519-756-1360 or customerservices@brantford.ca.
All returning travellers from abroad MUST self-isolate for 14 days minimum upon return to Brantford. Do not visit a City park or public space while self-isolating.
For additional updates regarding City programs and services, and the continuity of essential services visit the City's Facebook and Twitter pages and brantford.ca/coronavirus.
Subscribe to this Page