City playgrounds to reopen as Brantford enters Stage 3 of provincial reopening framework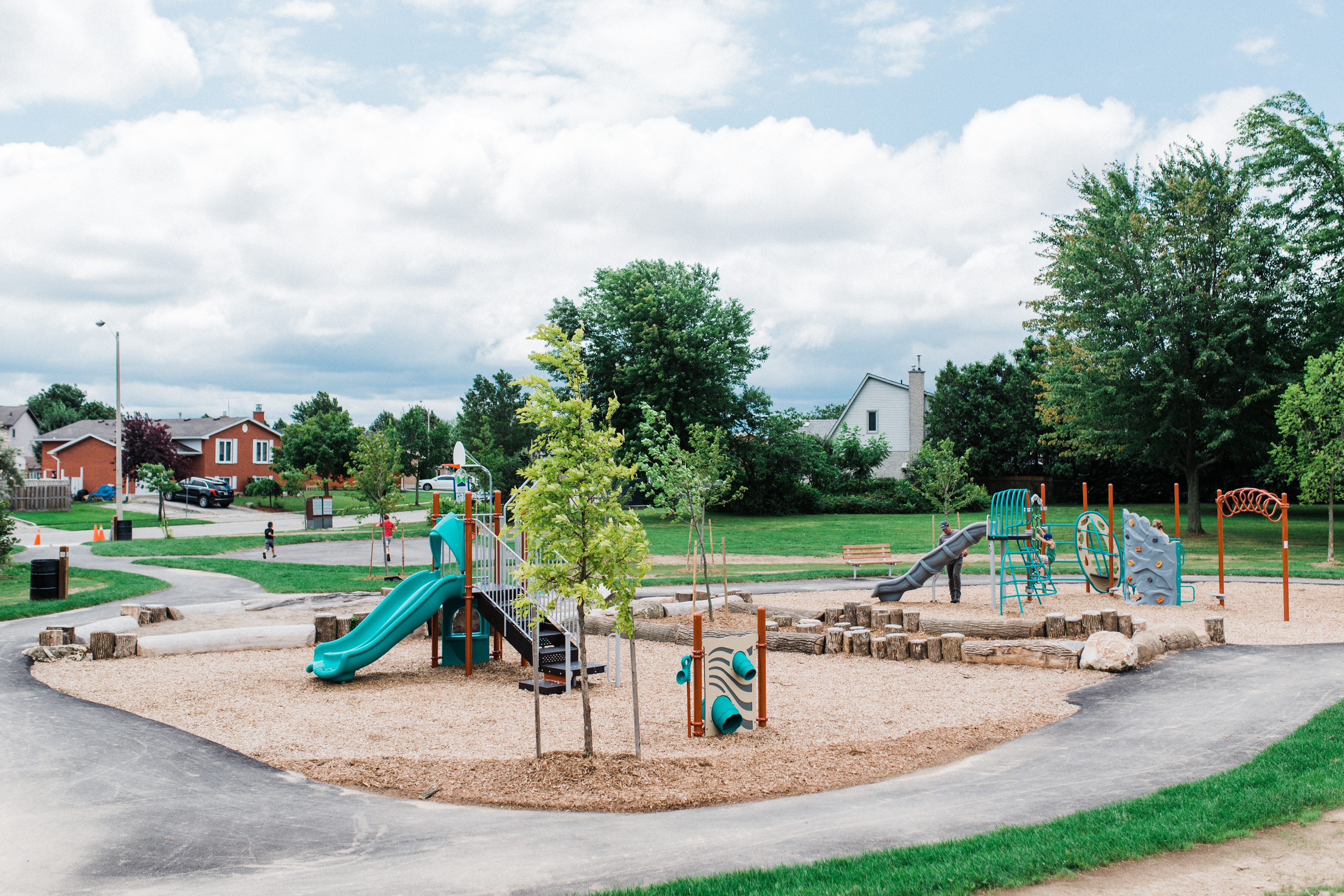 BRANTFORD, ON – As the City enters Stage 3 of Ontario's Framework for Reopening beginning today, we are pleased to advise that City playgrounds will reopen for public use as of this evening, Friday July 17th.
To ensure the health and safety of all park and playground users, the City asks that users respect and adhere to the following requirements and guidelines that remain in place:
Physical distance by remaining 2 metres (6 feet) apart from others outside of your social circle at all times
If the park is crowded, please delay your visit or consider using another park/amenity until children can use the playground equipment safely while physically distancing
Municipalities are not required to clean or disinfect playground equipment regularly. Please be aware of risks, use proper hand hygiene, do not touch your face while on playground structures and do not share sports equipment or toys.
Children and adults should wash their hands with soap and water for at least 20 seconds and/or sanitize hands BEFORE and AFTER using the playground. Be especially vigilant after blowing your nose, coughing, or sneezing
Wearing face coverings on outdoor playground equipment is not required under the City's Face Coverings By-law. Should a face covering be opted for by parents/caregivers for children to wear when using playgrounds, caregivers should monitor the placement of face covering during play and re-adjust if needed.
The City looks forward to welcoming the community back to City playgrounds safely.
Stay Vigilant
The City of Brantford stresses that all residents and businesses play a very significant role in successfully reopening our community safely. Please continue to follow these important COVID-19 guidelines to keep yourself and others in our community safe:
Wash your hands frequently, avoid touching your eyes, nose and mouth, cover coughs or sneezes, clean and disinfect surfaces and stay home if you are sick or feel unwell.
As per the City's Mandatory Face Covering By-law, a face covering (non-medical mask), such as a cloth mask in all public enclosed indoor spaces to reduce the risk of transmission and practice physical distancing (6 ft apart from others) in public at all times.
Additional updates regarding City programs and services are shared regularly on the City's Facebook and Twitter pages and at brantford.ca/coronavirus.
- 30 -
Media Contact:
Maria Visocchi Director, Communications and Community Engagement
City of Brantford | Office: 519.759.4150 Ext. 5754 | mvisocchi@brantford.ca

View more news
Search the City Newsroom
Subscribe to News Alerts | City Website| Privacy Policy
© City of Brantford, 100 Wellington Square Brantford
Subscribe to this Page