Have your say on the Woodman Park playground renovation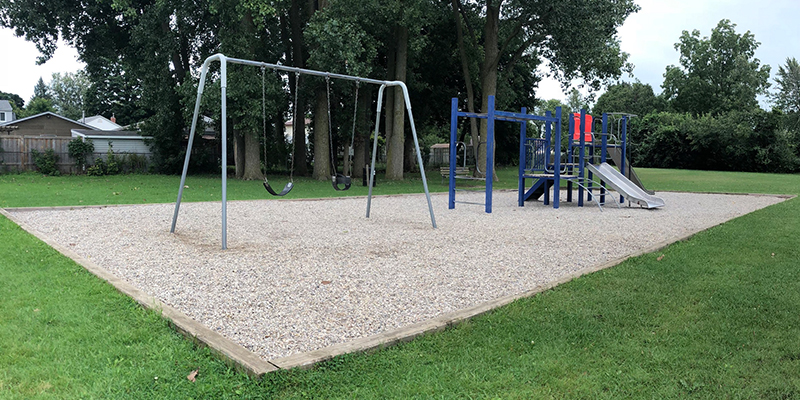 BRANTFORD, ON – The City of Brantford is pleased to announce that construction is set to begin this month on the Woodman Park Outdoor Pool, located at 491 Grey Street, and will be completed to open for the 2023 season. In addition, Woodman Park Playground is scheduled for upgrades and the City is currently seeking input from residents to help inform the new playground design.
We want to hear from you
Residents are encouraged to share their feedback and ideas by visiting the City's Let's Talk Brantford community engagement portal at LetsTalkBrantford.ca and completing the 2022 Woodman Park Renovation Survey by Wednesday, November 30, 2022, The online portal also features an opportunity to ask questions of project staff.
"We are really looking forward to offering a final design based on feedback of residents that incorporates the needs of the community," says Tracy Burgess, Coordinator of Parks Design and Development. "There are so many fun and exciting design options for seating, shelters, and play equipment that we're excited to share and hear residents' feedback on."
Features of the park may include new accessible play equipment and swings with rubber safety surfacing under play areas, multi-use court improvements, paved pathways, shade structures and more. Efforts will be made to ensure the new design complements the new Woodman Park Pool design and layout.
Residents are also invited to have their say about the park design in-person on Wednesday, November 23 from 3:00 p.m. to 6:00 p.m. at Woodman Park Community Centre, located at 491 Grey Street. Vision idea boards will be on-site that offer a wide variety of park and playground design ideas for input including the style of play equipment ranging from traditional, circuit or climbing play, and enhanced features such as Wi-Fi, art, and skate boarding and various options for seating and shelter.
"Our team has been working hard behind the scenes this past year to develop a pool design that everyone will be proud of," says Gord Gavrilovic, Manager of Facilities Capital Development for the City of Brantford. "We know the community has greatly missed having an outdoor pool in this neighbourhood and we look forward to seeing it reopen next year for people of all ages to enjoy for many years to come."
Pool construction update
The pool construction is planned to begin this month and expected to open for the 2023 season. Features of the new pool design include a 25 metre pool with a 2.0 metre deep end and a 1.2 metre shallow end pool complete with a walk-in entry and an accessible ramp, awnings to provide shelter from the sun, pool storage areas, and safety fencing designed to complement the new park development.
Find project updates and learn more about other upcoming park renovations at brantford.ca/CurrentParkProjects.
Photo caption: Woodman Park Pool preliminary rendering. Colours and accessories will be modified.
-30-
Media Contact:
Sharon Sayles | Communications Specialist, Communications and Community Engagement
City of Brantford | 519-757-2840 | communications@brantford.ca
Subscribe to this Page