Important Covid-19 pandemic response reminders to residents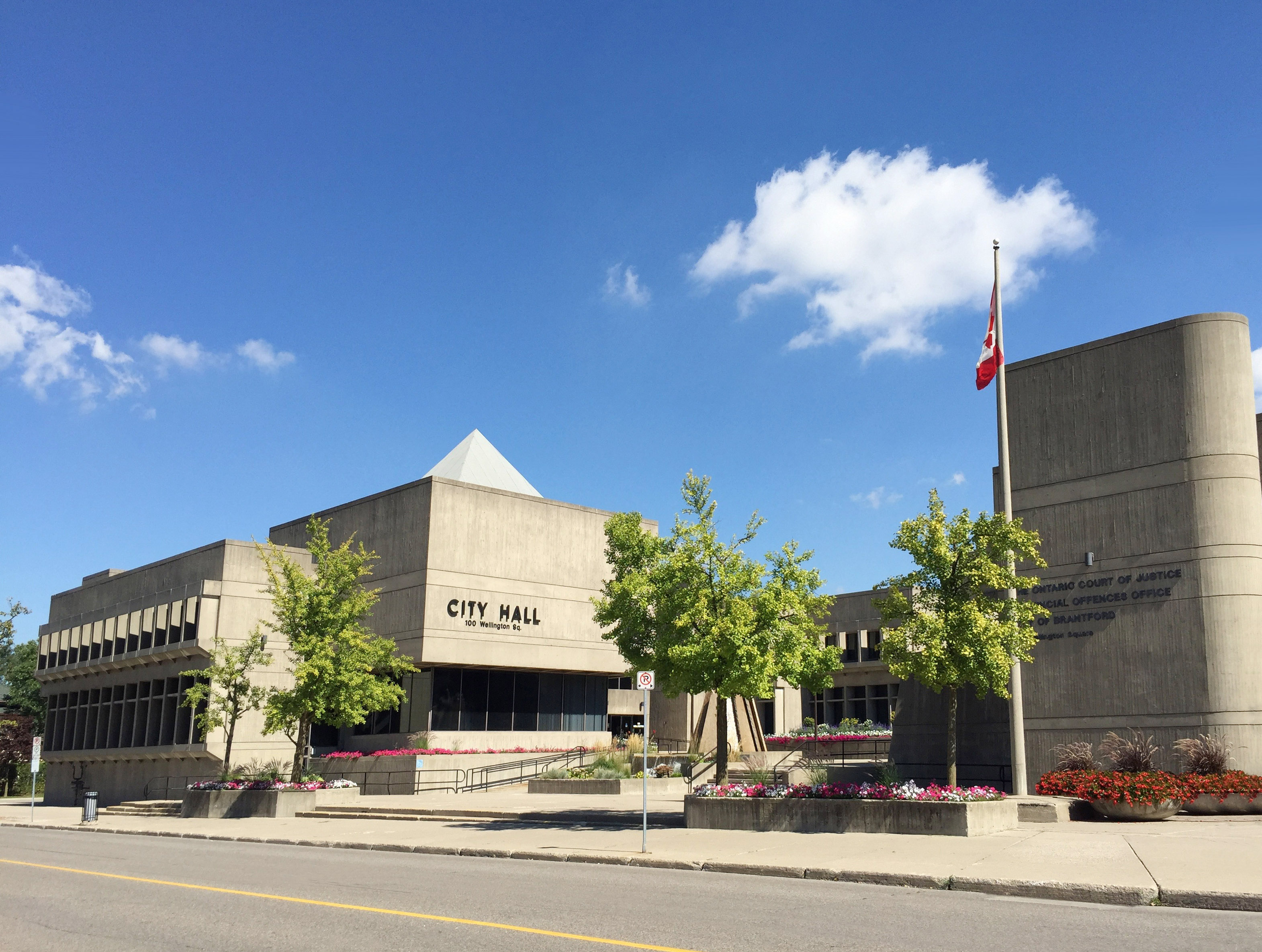 To reduce the rate of Covid-19 community spread in the City of Brantford, residents are reminded of the following:
ALL Park Amenities Closed
Residents are reminded that the use of park amenities or community gatherings in a City park is prohibited. Violators will be subject to fines enforceable under O.Reg. 104/20. Residents are also reminded to not remove any signs, caution tape or barriers that restrict the use of the amenities and to obey signage at all times.
Parking Services
Effective immediately, the City of Brantford will offer free parking at all Municipal Pay Lots. Where applicable, all security services and maintenance of the lots will continue unchanged. Additional cleaning measures have been put in place in response to the COVID-19 crisis. Patrons are asked to practice physical distancing by parking in alternate spaces and to be mindful of Provincial guidelines for their health and safety during the pandemic. This process will remain in effect until further notice.
Cemetery Services
In an effort to keep the City's cemetery staff and the families we serve safe, the City of Brantford Cemeteries' Administration Office at Mount Hope Cemetery is open by appointment only to families making at need arrangements for interments. To make interment arrangements, please contact the office at 519-753-0313.
To ensure physical distancing measures are practiced, attendance to the office to make arrangements with City staff will be limited to two (2) family members.
By Provincial order, the number of attendees permitted to gather at a funeral service is ten (10 people), not including cemetery staff. For a non-funeral service, gatherings of 5 or more people within a cemetery is prohibited. In all cases people should be following physical distancing guidelines to be at least 6 ft (2 metres) apart from others.
Household Hazardous Waste Events Cancelled
The Household Hazardous Waste Events held at the Mohawk Street Landfill Site are cancelled until further notice. Residents are asked to store and bring materials to an event to be held later in the year. Please check the City's website regularly for future updates regarding rescheduling of this event.
Prevent Clogging Your Sewer Pipes
Residents are reminded NOT to flush wipes down the toilet. "Flushable" wipes can clog sewer pipes, sewer pumps and septic systems jeopardizing the health and safety of the public. Always dispose of wipes in the garbage.
As a reminder, the following items should NEVER be flushed down the toilet:
Personal care wipes
Baby wipes
Disinfectant wipes
Makeup remover cloths
Paper towel
Cotton swabs
Dental floss
Diapers
Grease or fat from food
Hair
Old medicines
Sanitary products
Your cooperation and understanding is greatly appreciated as the City of Brantford continues to work hard to protect the health and safety of residents.
Brantford Trails Remain Open
All of the city trails within the City of Brantford limits remain open. These trails are maintained/operated by the City of Brantford. A map showing the City's Trail Network can be found at brantford.ca/Trails
The Grand River Conservation Area (GRCA) trails listed below are not within the City of Brantford limits – they are just beyond the City limits - north to Paris and then beyond this to Cambridge and east toward Hamilton again past the city limits. The GRCA trails connect municipalities regionally. Apps Mill and Brant Park (also beyond city limits) are properties owned and operated by the GRCA. This is shown schematically on the hub of Ontario Trails map (although the city limits have changed slightly with the county expansion lands): brantford.ca/HubofOntarioTrails
Please note that while the City's trails remain open, the parking lots at all trail access points are closed. These parking areas are also shown on the City's Trail Network Map. This is to ensure that physical distancing measures are being followed.
Brantford's Drinking Water is Safe
Drinking water supply has been deemed an essential service to our community. Please rest assured that Brantford's Water Department is working diligently to ensure there is a continuous supply of safe drinking water.
The City uses chlorine for disinfection in addition to ozone and ultraviolet rays. Chlorine is extremely effective in killing and removing pathogens and viruses. In addition, Water Department staff continuously monitors and tests Brantford water through the treatment process and in the distribution system to ensure its quality.
Brantford's drinking water is safe and can continue to be used as normal. If you have any questions, please call the City at 519-759-4150.
Spring/Summer Yard Waste Collection Program
The City's Spring/Summer Yard Waste Collection Program will commence on Monday, April 6, 2020. Residents are reminded of the following set out and preparation requirements:
Materials must be placed in kraft paper bags and/or open rigid walled containers
Yard waste in plastic bags will not be collected
Each bag/container must weigh less than 55 lbs (25 kg)
Brush hedge clippings and tree trimmings must be tied and bundled no larger than 4 feet in length and 3 feet in diameter
All branches must be less than 4 inches in diameter
Yard waste is to be set out on your scheduled collection day, separate from garbage and recyclable materials
Limit of 10 bags, containers or bundles per week
Bulk Item Pick Up
Residents are reminded not to place furniture, appliances or other bulk items out for collection with their regular household garbage. A free pick up service is available once between the months of January and June, and once between July to December. With seven days' notice, a resident can schedule a Bulk Item Pick Up. Please note certain restrictions apply.
Recycle Coach – Weekly Set Out Reminders
To set up weekly reminders and receive program updates, residents may download and use the free City of Brantford Recycle Coach App. For more information regarding waste management requirements, please visit the City's Website.
For additional updates regarding City programs and services, and the continuity of essential services follow the City on our Facebook and Twitter pages and visit our website at brantford.ca/Covid-19.
View more news
Search the City Newsroom
Subscribe to News Alerts | City Website| Privacy Policy
© City of Brantford, 100 Wellington Square Brantford
Subscribe to this Page