Important COVID-19 Reminders ahead of Victoria Day Long Weekend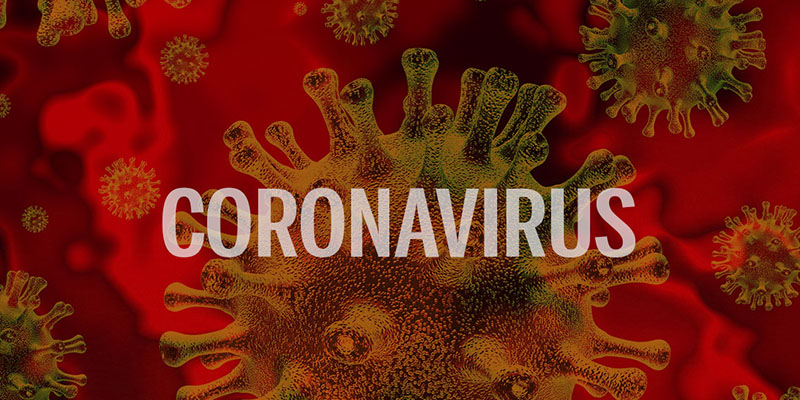 Consistent with yesterday's provincial announcement extending the Emergency Declaration and all orders under the Emergency Management and Civil Protection Act related to the COVID-19 pandemic until June 2, 2020, please note that all current COVID-19 orders will continue to be enforced locally.
We greatly appreciate the public's continued compliance with respect to the following closures of non-essential services and activities, that will remain in effect until June 2, 2020.
City of Brantford Parks and Trails
City of Brantford parks and City Trails remain open, however CITY OUTDOOR AMENITIES including playgrounds are remain CLOSED at this time. Parks can be used for brief exercise breaks only while practicing strict social distancing guidelines (remaining 6 ft apart from others at all times). The Rotary Bike Park and skateparks within the City of Brantford also remain closed to the public until further notice.

Provincial and GRCA Parks and Trails
On Saturday, May 9, the Ontario government announced that provincial parks would open for limited day use beginning this week. The province's announcement applies to parks owned and operated exclusively by the province. It does not apply to GRCA parks, trails and natural areas, which are different from both provincial and federal parks. At this time, all properties owned and managed by the GRCA remain closed to the public. Please visit the GRCA COVID-19 Updates webpage for the most recent updates and announcements.
Horticulture Update
City Council has approved a modified horticulture program this summer including major floral display locations throughout the City. Prominent displays will continue to be featured at the following locations:
Lorne Park
Glenhyrst Gardens
Jubilee Terrace
Tom Thumb Park
Gore Park
War Memorial
City Hall
Harmony Square
Victoria Park
City Entrance signs
Basic maintenance will also continue at all park locations, including general grounds upkeep, grass cutting and weed control in unplanted beds and existing landscape plantings. Residents are urged to continue to follow physical distancing regulations (being 6 ft apart from others at all times in public) while enjoying the City's outdoor parks.
Fireworks
Fireworks are permissible on private property during the upcoming Victoria Day long weekend - Friday May 15th – Monday May 18th, 2020 only - while adhering to the following stipulations:
Must be conducted on private property
Limit backyard gathering to 5 people or less as per provincially issued Emergency Order to prohibit organized public events and social gatherings of more than five people. These prohibitions apply to all events or gatherings, even if held at a private dwelling.
Practice social distancing of remaining 2 metres (6 ft) from others at all times
All appropriate safety precautions are followed
Yard Sales
Consistent with the Province of Ontario Essential Workplace Order still in place, Yard Sales do not meet the criteria of an essential business or interaction, and therefore are NOT permissible in The City of Brantford or The County of Brant at this time.
Recreational Fishing
Based on direction provided by the Ministry of Natural Resources and Forestry Services (MNFFS), fishing is permissible in Ontario on water bodies where access is open to the public for the purpose of fishing. Practicing physical distancing (remaining 6 ft apart from others) at all times must be adhered to, as well as all MNFFS regulations relative to licencing/fishing activity. Gathering in groups while fishing is not permissible at this time. Given that the Grand River Conservation Authority (GRCA) lands and reservoirs remain closed, access to local waterways from GRCA lands will be blocked. The public is also reminded that all public park amenities such as benches remain closed until further notice.
Reminder to Bicycle, Motorcycle, and Classic Car Enthusiasts
As the weather becomes warmer, many in our community may choose to travel on motorcycles, bicycles or in classic cars. Please remember that although road travel is permissible, stopping and congregating in a group with more than five people is not. Furthermore, individual physical distancing of remaining 2 metres (6 ft) apart from others at all times in public remains mandatory at this time.
Other Important Reminders
Please continue to stay home if you are not an essential service provider
Self-isolation of 14 days is MANDATORY if returning from travel abroad (meaning you cannot be in public for 14 days)
Wash your hands frequently for at least 20 seconds
Keep a safe physical distance of at least 6 feet or 2 metres from those around you in public at all times
Avoid touching your face
Do not hug or shake hands with others
Do not gather in groups of more than 5 people that you do not live with in your primary residence
For additional updates regarding City of Brantford programs and services, and the continuity of essential services, please follow the City on Facebook and Twitter and visit brantford.ca/Covid-19.
Subscribe to this Page