The City of Brantford's Parade After Party returns to Harmony Square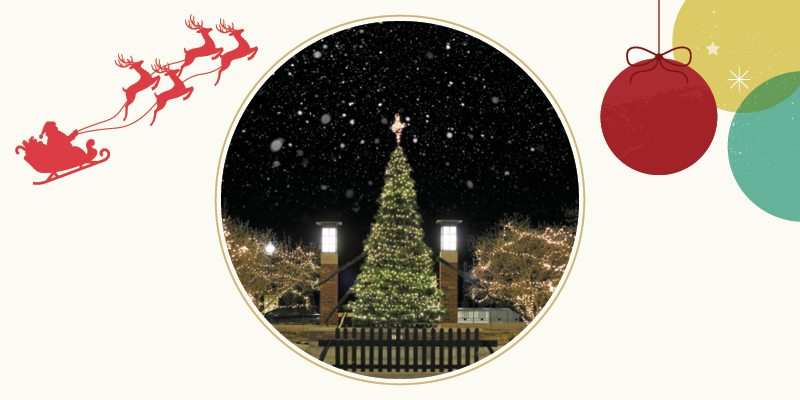 BRANTFORD, ON – The City of Brantford is pleased to announce that the Parade After Party is returning on Saturday, November 26, 2022 following the evening Santa Claus Parade. Free activities including photos with Santa and Mrs. Claus, meet and greets with characters, carnival treats and more will take place in Harmony Square as the official tree lighting ceremony kicks-off to the holiday season in Brantford.
"We are very excited to offer the popular Parade After Party once again following the return of Brantford's Santa Claus Parade to the community," says Jennifer Middleton, Coordinator of Special Events for the City of Brantford. "We are extremely grateful to our community partners and sponsors who allow us to put on events like this for free for residents to enjoy."
The Parade After Party activities include free take-home photos with Santa Claus and Mrs. Claus, meet and greet with The Grinch, Cindy Loo Who, and the Rose Princess, a mini ferris wheel, carnival treats and free hot chocolate provided by Tim Hortons. You won't want to miss the official Christmas tree lighting as Harmony Squirrel kicks off the holiday season. Registration is not required and everyone is welcome.
Downtown road closures will be in place for the community to enjoy the Santa Claus Parade. Parking is free in the Market Centre Parkade located at 59 Icomm Drive.
For full details, please visit www.Brantford.ca/ParadeAfterParty or call 519-759-4150. Join the conversation on the Harmony Square's Facebook page using the hashtag #ParadeAfterParty.
Parade After Party events are sponsored by Breathe Rite Mechanical Contracting Inc., Downtown Brantford BIA, Lallo Mazda, Millards Chartered Professional Accountants, Tim Hortons, Lancaster and Your Neighbourhood Credit Union.
The Santa Claus Parade, presented by GrandBridge Energy, will make its way downtown on Dalhousie Street at 6 p.m. starting at Stanley Street and ending at Harmony Square where the annual Parade After Party will begin. The public is encouraged to line the streets early to save a spot for optimal viewing.
To participate in the parade, an application is available online at the same address at www.brantford.ca/santaclausparade and must be submitted by November 21, 2022.
Residents can subscribe to www.brantford.ca/santaclausparade to receive ongoing updates
- 30 -
Media Contact:
Sharon Sayles | Communications Specialist, Communications and Community Engagement
City of Brantford | 519-757-2840 | ssayles@brantford.ca
Subscribe to this Page