Brantford Transit to reintroduce fares and front door boarding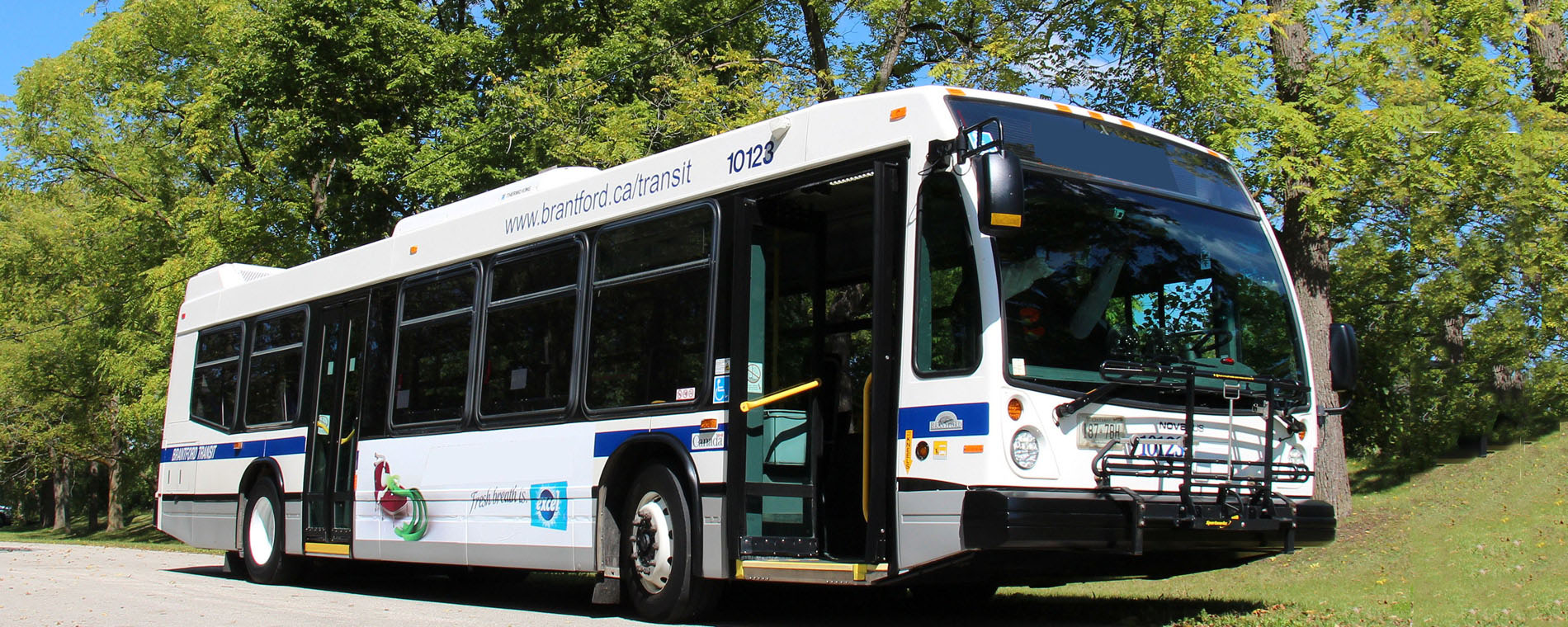 BRANTFORD, ON: In close consultation with the Brant County Health Unit, and consistent with the City's gradual approach to safely reopening services to the public, today, the City announces that Brantford Transit has outfitted buses with new safety features and will be reintroducing fares and front door boarding. Brantford Transit's top priority remains the health and safety of our riders and staff.
Front Door Boarding to resume Tuesday, August 4, 2020
Brantford Transit will allow all passengers to board buses through the front doors starting Tuesday, August 4, 2020. Riders are to exit through the rear doors. Customers are reminded to wear a face covering (non-medical mask) while using Brantford Transit.
Transit Terminal to reopen August 10, 2020
The Transit Terminal (64 Darling Street) will open on Monday, August 10, 2020, to assist B-Card holders with renewing their passes, along with purchasing new cards if required. Passengers are encouraged to move to the B-Card to assist with touchless contact at the fare box.
Fare Payment – beginning again August 24, 2020
Fare payment will be required on all Brantford Transit buses starting Monday, August 24, 2020. Riders are encouraged to use their B-Card to pay fares as a form of touchless payment.
Stay Vigilant
The City of Brantford stresses that all residents and businesses play a very significant role in successfully reopening our community safely. Please continue to follow these important COVID-19 guidelines to keep yourself and others in our community safe:
Wash your hands frequently, avoid touching your eyes, nose and mouth, cover coughs or sneezes, clean and disinfect surfaces and stay home if you are sick.
Wear a face covering (non-medical mask), such as a cloth mask in all public enclosed indoor spaces to reduce the risk of transmission and practice physical distancing (6 ft apart from others) in public at all times.
Additional updates regarding City programs and services are shared regularly on the City's Facebook and Twitter pages and at brantford.ca/coronavirus.
-30-
Media Contact:
Stephanie Quattrociocchi
Communications Specialist |Communications and Community Engagement |
City of Brantford | 519-759-4150 Ext. 5533 | squattrociocchi@brantford.ca
View more news
Search the City Newsroom
Subscribe to News Alerts | City Website| Privacy Policy
© City of Brantford, 100 Wellington Square Brantford
Subscribe to this Page