City announces additional services resume as part of Stage 3 reopening framework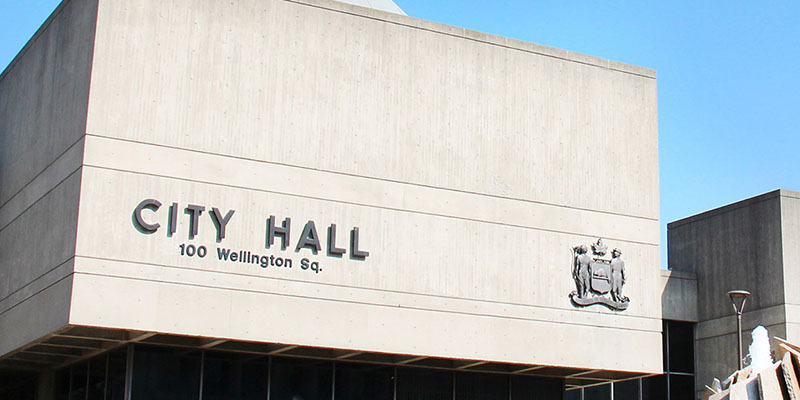 BRANTFORD, ON: In continued close consultation with the Brant County Health Unit, and consistent with the City's gradual approach to safely reopening services to the public, today, the City announces the following additional service updates:
Brantford Transit to Resume Full Service
In conjunction with the start of the new school year, Brantford Transit will resume full 30-minute service starting Tuesday, September 8th, 2020, to provide the public with more travel options as more riders begin using transit once again. Brantford Transit will reinstate all bus routes including special school services, and return service frequencies to normal service levels.
The health and safety of our riders and staff continues to be our main priority, therefore, ensuring more space for riders on buses continues to be a key part of Brantford Transit's recovery plan.
Fare payment will be required on all Brantford Transit buses starting Monday, August 24, 2020. Riders are encouraged to use their B-Card to pay fares as a form of touchless payment.
Riders are reminded that under the Mandatory Face Covering By-law, wearing a face covering is required in enclosed public indoor spaces in the City of Brantford, including all public transit.
Wayne Gretzky Sports Centre
Rinks 1 and 2 will be open on Tuesday, September 8. Skaters will be required to come prepared to go onto the ice. Sanitization practices will be put in place with signs regarding requirements for physical distancing and face coverings.
Bell Homestead National Historic Site
Bell Homestead National Historic Site will open to the public on Tuesday, September 8. Tours will be conducted by appointment only and may be reserved by phone by calling 519-756-6220. Six one-hour museum tours will be conducted per day, including three in the morning and three in the afternoon. The museum will be open Tuesday to Saturday from 9:00 a.m. to 4:00 p.m. In addition, the Exchange Café will be open Tuesday to Saturday, 10:00 a.m. to 3:00 p.m., from September 8 to October 10, serving baked goods, coffee and tea.
Special Events
Scare in the Square has been cancelled for 2020. Special Event bookings will resume as of September 1,2020. Organizers must adhere to Provincial Guidelines. Please visit brantford.ca/SpecialEvents for more information.
Bellview Community Hall - 55 Tom St, Brantford
Bellview Community Hall is now open for community events facilitated by the Kinsmen Club.
Fall 2020 Leisure Guide Update
Please note that due to the COVID-19 pandemic and subsequent scheduling changes to the City's recreational programming offering, the City of Brantford will not distribute a printed version of the Fall 2020 Leisure Activities Guide this year. All fall programming options will be featured on our website as programming updates are confirmed. We appreciate the public's understanding as we continue to ensure our programming decisions are consistent with COVID-19 safety measures that need to remain in place at this time.
Please continue to follow Parks and Recreation on Twitter and Facebook for ongoing updates and/or email parksandrecreation@brantford.ca.
Previously announced City services that have resumed:
Running tracks Kiwanis and Bisons Alumni open for use Monday to Friday, from 8:00 a.m. to12:00 p.m.
Parks and trails for walking and cycling while physical distancing
Parking lots at parks and trails
Benches
Northridge and Arrowdale golf courses
Disc golf at Mohawk Park
Tennis and pickleball at Steve Brown Sports Park (four people per court maximum)
Running track at Steve Brown Sports Park
Mulch bins
Dogford Park Dog Park
Dufferin Park Tennis courts from 8:00 a.m. to 8:00 p.m. (four people /court)
Bike Park at Rotary Centennial Waterworks Park from 8:00 a.m. to 8:00 p.m.
Jaycee Park half-pipe
Skate Park at Brant's Crossing
Multi-use pads
Picnic Tables and Shelters
Brantford Splash Pads at Bridlepath Park and Mohawk Park, Harmony Square
Park washrooms
Wayne Gretzky Sports Centre pool, fitness and rinks 3 and 4
All sports fields, lawn bowling and bocce ball
Select fields are available for booking and gameplay. To book a sports field, lawn bowling or bocce ball please visit fieldbookings@brantford.ca or call 519 759-4150 Ext. 5222.
Please visit brantford.ca/coronavirus for a complete list of service modifications and supports during the COVID-19 pandemic.
Stay Vigilant
The City of Brantford stresses that all residents and businesses play a very significant role in successfully reopening our community safely. Please continue to follow these important COVID-19 guidelines to keep yourself and others in our community safe:
Wash your hands frequently, avoid touching your eyes, nose and mouth, cover coughs or sneezes, clean and disinfect surfaces and stay home if you are sick.
Wear a face covering (non-medical mask), such as a cloth mask in all public enclosed indoor spaces to reduce the risk of transmission and practice physical distancing (6 ft apart from others) in public at all times.
Additional updates regarding City programs and services are shared regularly on the City's Facebook and Twitter pages and at brantford.ca/coronavirus.
-30-
Media Contact:
Stephanie Quattrociocchi
Communications Specialist |Communications and Community Engagement |
City of Brantford | 519-759-4150 Ext. 5533 |
squattrociocchi@brantford.ca
Subscribe to this Page